About Animal Planet for schools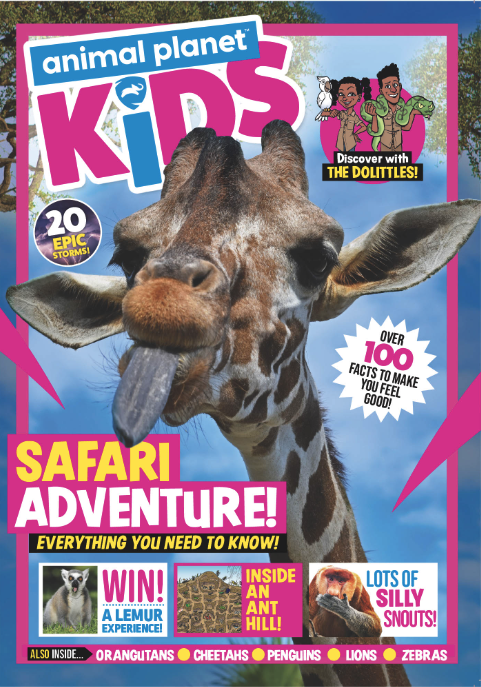 Take a closer look at how Animal Planet can enhance teaching and learning in your school!
Each month Animal Planet will take your pupils on a voyage of discovery, exploring our world's most curious creatures, incredible habitats and natural wonders.
Find out how some of our regular features will enhance your teaching below.
Enhance learning about the biodiversity of our planet

Encourage discussion around global issues

Nurture reading for pleasure for every child
Take a look at how our regular features will support learning in the classroom
Animal Planet magazine has 6 regular features that will support learning across the curriculum. Find out more about each feature below.
Science & Nature

Help your pupils to make sense of the world around them with our Science & Nature features that take an in-depth look at the science behind our amazing planet.

The Animal Kingdom

Our Animal Kingdom features are a perfect introduction to some of our planet's most amazing creatures and their habitats.

Conservation

Help your pupils to become responsible, active global citizens by encouraging discussion about global issues such as plastic pollution and climate change.

Our World

Engage every child with some of the world's weirdest stuff explained!

Wildlife Warriors

Meet the people who are working tirelessly to protect and save the biodiversity of our planet in our Wildlife Warriors features.

Vets & Pets

Discover all about pets in the home. We lift the lid on looking after your own animals as well as talking about rescue, adoption and training.
5 top tips on how Animal Planet magazine can be used to enhance learning in your classroom
From Rachel Clarke, Primary English Consultant
Find out how Animal Planet magazine can be used in a multitude of different ways to support learning across the curriculum.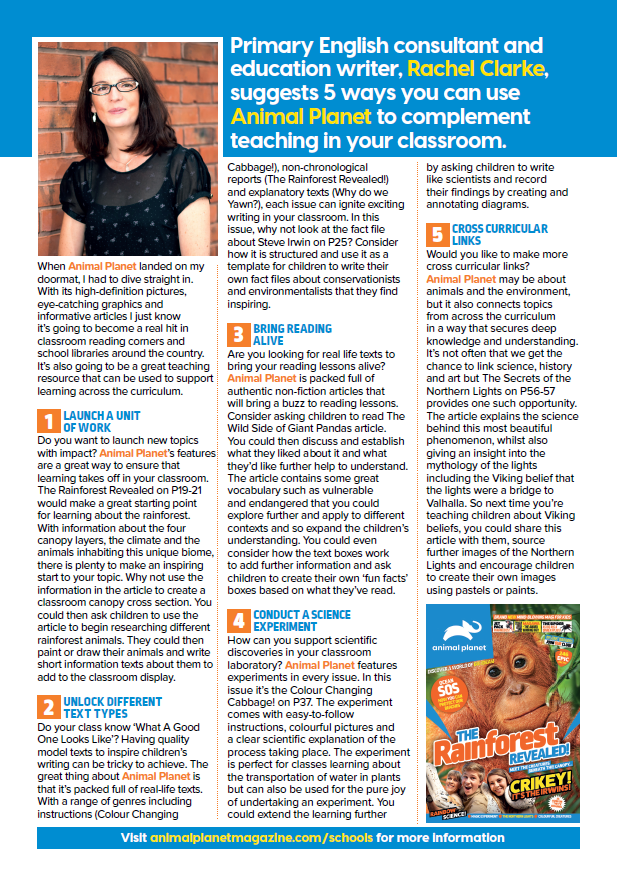 Read more
Animal Planet is loved by teachers and students!
Animal Planet is going to be a real hit in classroom reading corners and school libraries around the country. With its high-definition pictures, eye-catching graphics and informative articles it's also a great teaching resource that can be used to support learning across the curriculum.