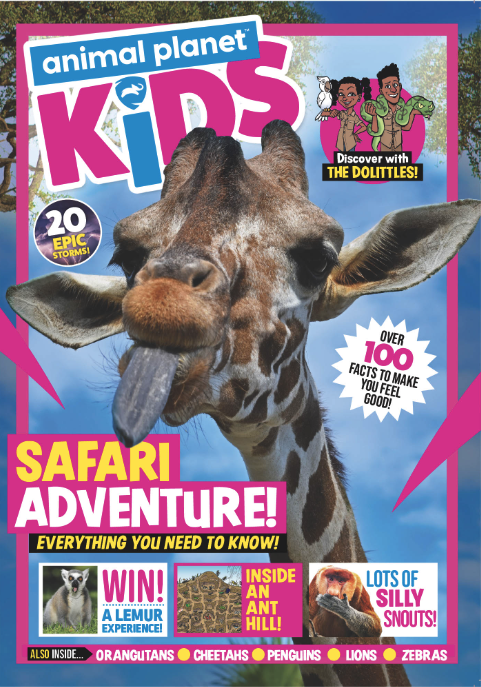 Discover a World of Big Ideas with Animal Planet Magazine!
Packed with curious creatures and natural wonders, Animal Planet magazine empowers children to learn about the world around them. With spectacular facts, activities and stories, each and every page is filled with fun, sparking a sense of joy and wonder.
Fascinating Facts

Awesome Activities

Exciting Experiments

Exceptional Experts

Cool Comics

For Kids Aged 7-12
Inside Every Issue
Our World

Engage every month with our world, where we will explain some of the world's weirdest stuff!

Science & Nature

Each Science & Nature feature takes an in-depth look at some of the natural world's most amazing wonders.

Animal Kingdom

We answer readers' questions, reveal all about how animals live, and take readers up closer than any other magazine!

Vets & Pets

All about pets in the home, we lift the lid on looking after your own animals as well as talking about rescue, adoption and training.

Conservation

Protecting the environment, and the very world that animals live in is essential to life on planet Earth. Here's how we can all make a difference!

Wildlife Warriors

Learn about the people making a difference to the lives of animals and wildlife all around the world!