Discover a world of Big Ideas!
Brand new magazine for kids!
Animal Planet magazine fuels curious minds, helps children make sense of the world and sparks joy on every page. Kids have never been more engaged with their planet and the animal kingdom than they are now.
The 100% recycled, eco-friendly magazine brings kids up close and personal with animals, teaching them about conservation, science, animal behaviour, and the people making a difference to the planet's future.
Give the Gift of Wonder with an Animal Planet Subscription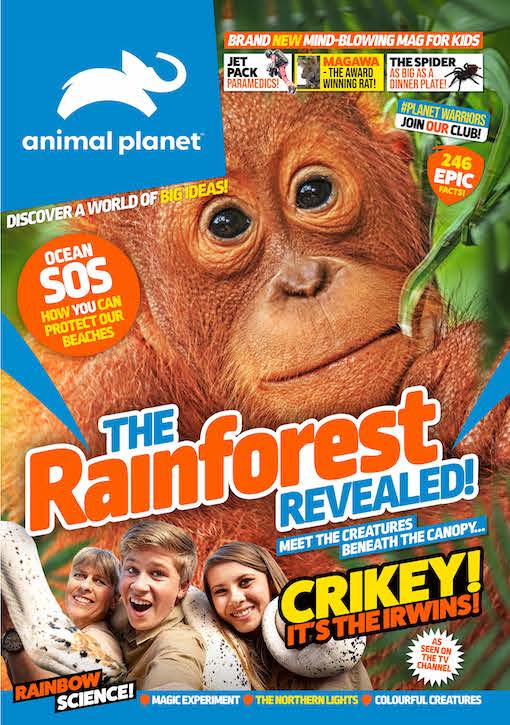 DOWNLOAD YOUR FREE SAMPLE HERE!
If your child is between the ages of 7 and 12 you can get them a FREE sample of Animal Planet magazine.
Sign Up
School Subscriptions
Register now to receive information about subscriptions for your class.